It is what it is. We're doing our part to promote this amazing "little" adventure bike though.
---
And by promotion I mean nothing that involves any sort of payment by Honda. Obviously. We're not sharing this post to tell you how amazing the CB500X is while sounding biased. Although it's not that hard to "fall in love" with Honda's second smallest ADV/DualSport motorcycle for a number of reasons. Let's take a look before turning our attention to the accessories Outback Motortek is now producing.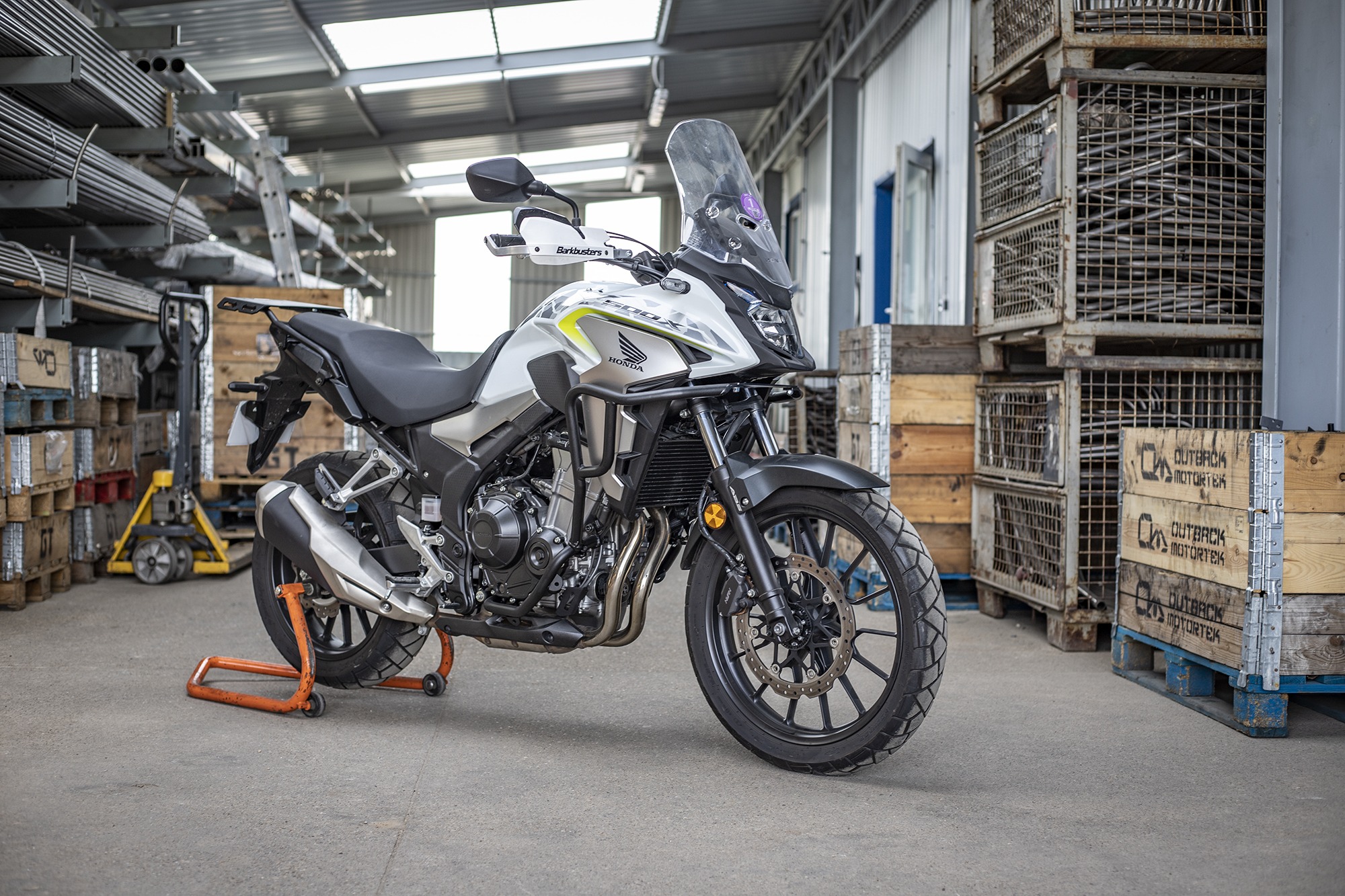 If you're reading this post to get an idea of what we like/love about the CB500X, then you're in luck and I can sum it up in a nutshell: A) it's reliable and will likely take you from point A to point B as many times as you wish B) it's light and nimble, just enough that newbies or re-learners will enjoy it and seasoned riders will have a kick out of its capabilities of hauling luggage on an overland ride C) it's got a low centre of gravity D) affordable and that's an understatement E) large fuel tank capacity (17.7L) and if we do the math right then one can stretch out a ride without stopping for fuel for about 400kms.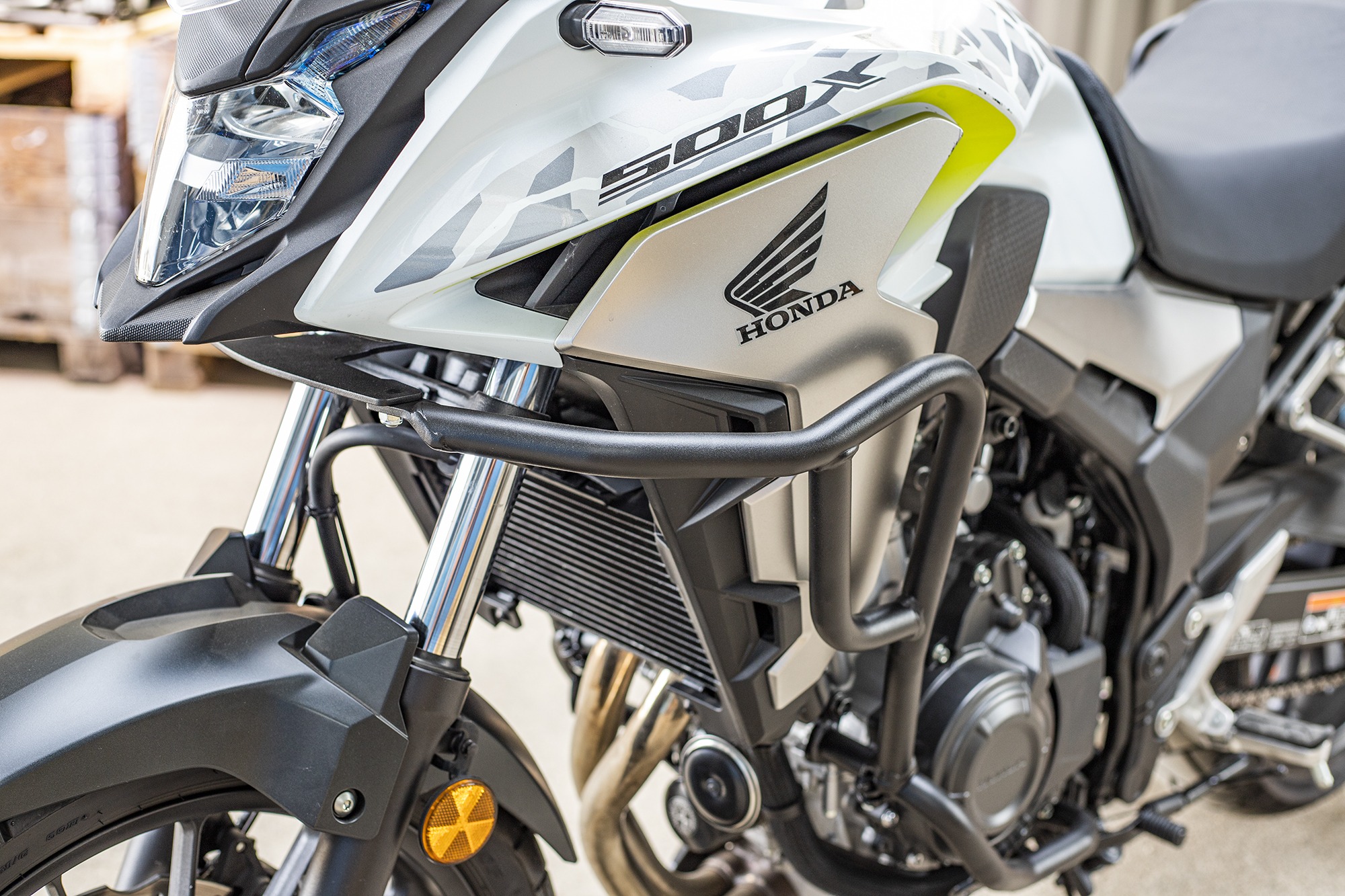 However, there are some downsides: A) poor ground clearance (170mm), which can be fine if you stick to gravel roads and dual track forestry roads, but any sort of rock crawling and single tracking may be out of question B) No inverted front forks and it can significantly reduce the front end stability or just the ability to improve the suspension C) lack of "horses", but that's only an issue if you want to downsize from a motorcycle with more horsepowers or torque D) the lack of 21″ front rim and it's hard to ignore. 
Plenty of pros and cons, but overall it's hard to find anything better for the price! 
Now, about those products from Outback Motortek: a couple of weeks ago we shared a video on our YouTube channel, which nicely sums up the accessories we're so excited to finally launch after about four months of development and testing:
For privacy reasons YouTube needs your permission to be loaded. For more details, please see our
Privacy Notice
.
I Accept