"Aren't you going to make 1250GSA upper crash bars?" one of the first comments on one of my social media posts after releasing the images of our BMW R1250GS products photos. 
---
I was puzzled. Why on earth would BMW R1250GS Adventure owners want upper crash bars, better yet, a full set of crash bars from Outback Motortek. I had to reply to the comment by simply asking "Why? Don't you have crash bars on your GSA out of the factory?" 
The answer had surprised me and I paused for a second: "The OEM (original) bars are purely decorative s**t!". 
Well, oh ok. Then we must do something about it! 
The search for a 1250GSA had begun and not long after that we were offered a "test bike" for designing and developing the upper crash bars. Fortunately our BMW R1250GS lower crash bars (and skid plate) are also compatible with the R1250GSA, thus we were already ahead of the game and the focus only remained on coming up with a solid product in the form of a set of upper crash bars. 
Still, we ran into some challenges early on because it was not enough just to grab the 1250GS upper crash bars and stretch them a bit to fit the larger sibling. The top mounting points are entirely different and the OEM designated mounting points are nothing but a plain joke. A bit of a head-scratching and spending a couple of coffee breaks just by staring at the bikes, trying to picture a shape a structure and we were coming closer and closer to something exciting. 
I'll let the pictures do the talking!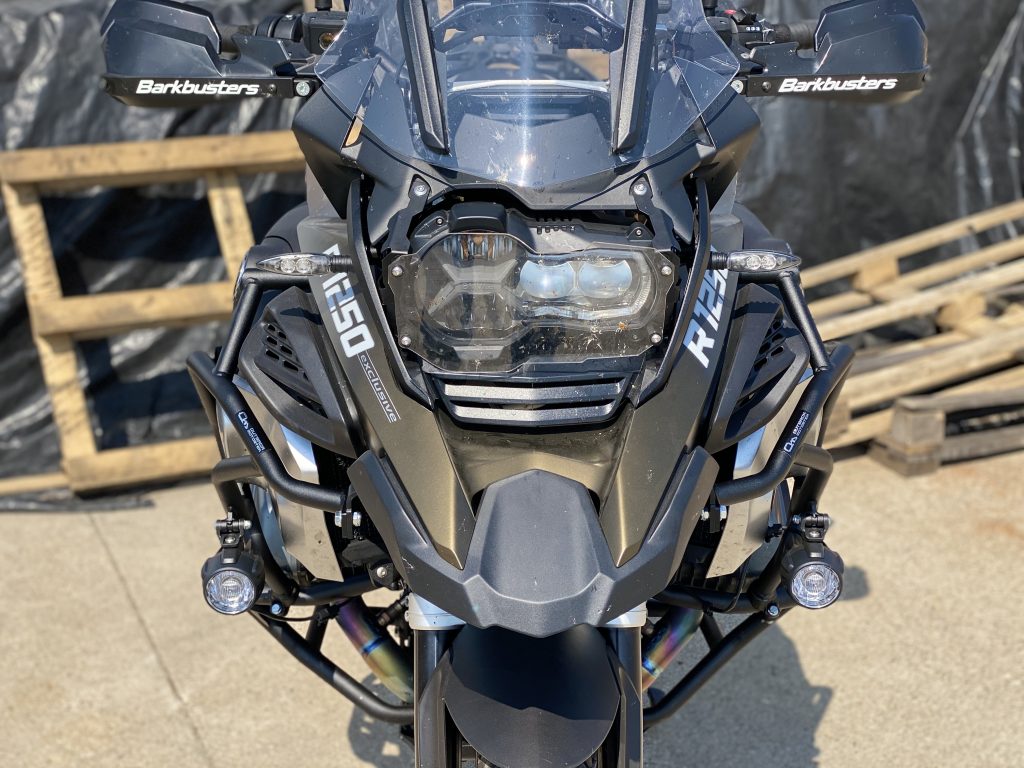 Just because the OEM upper crash bars' top mounting points are fairly weak, it didn't mean we would not utilize them. This short horizontal tubing now also serve the purpose of being a platform for GoPro or light brackets!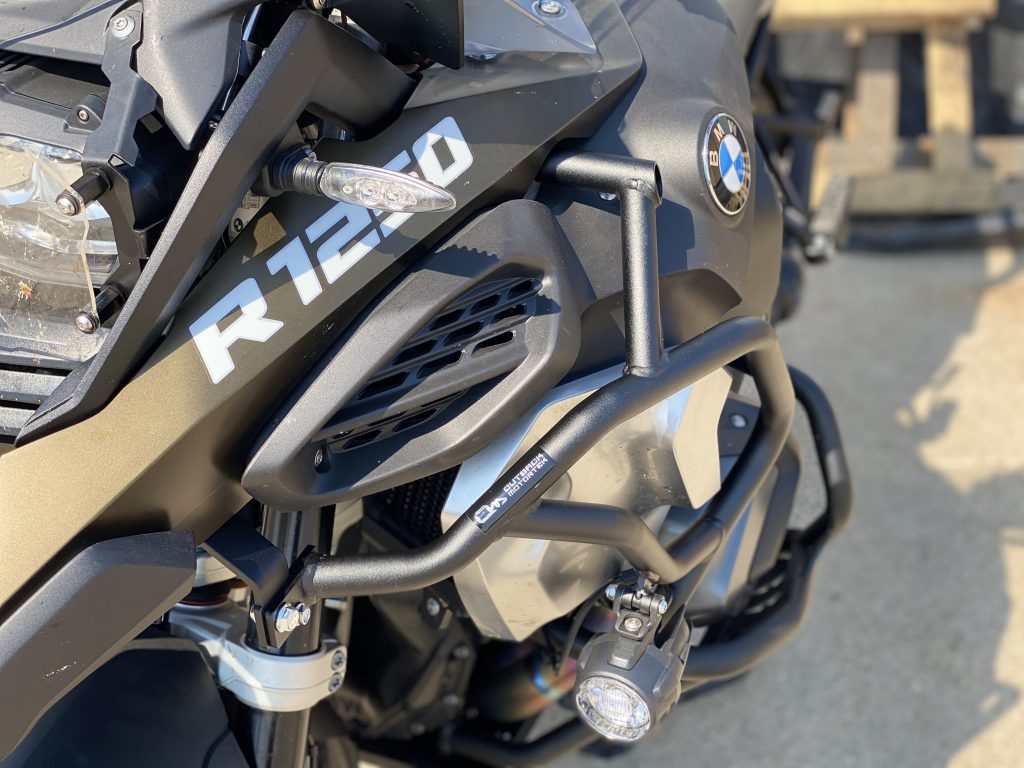 Our upper crash bars are shaped and mounted entirely differently from the OEM upper crash bars. We utilize three mounting points with two being very sturdy. The OEM upper crash bars utilize one mounting point and only the lower anchor point is strong.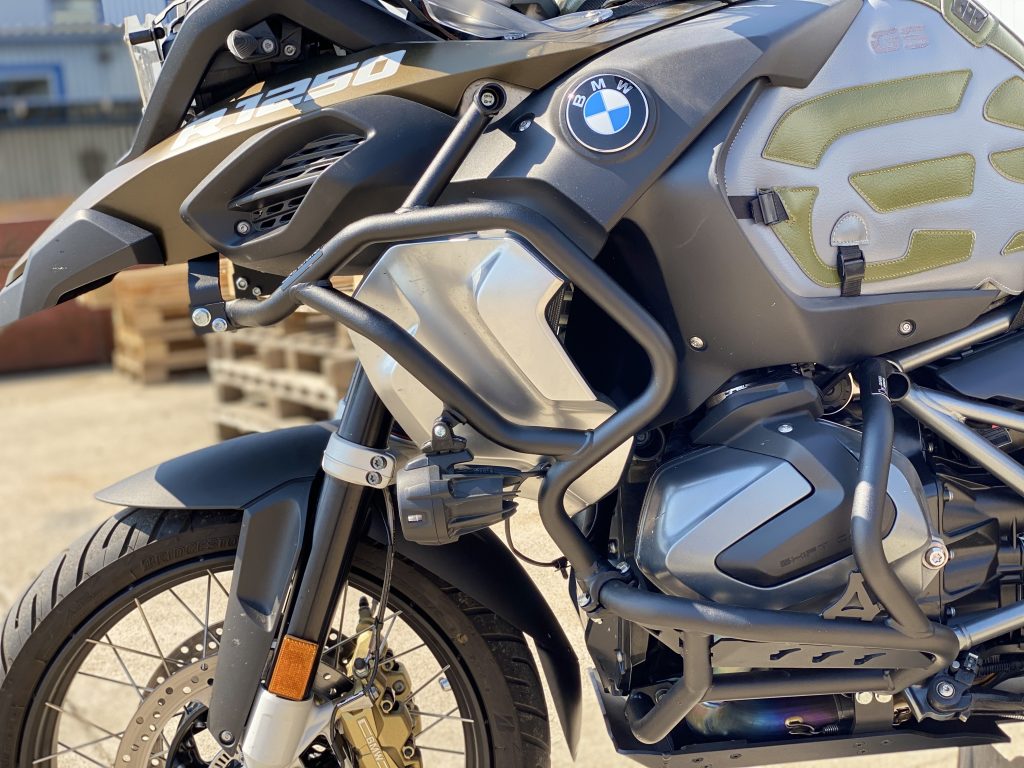 The bracket under the beak we designed makes a significant difference. This is the very same feature we offer on our 1200/1250GS upper crash bars. Drop tested and tortured crash bars that is!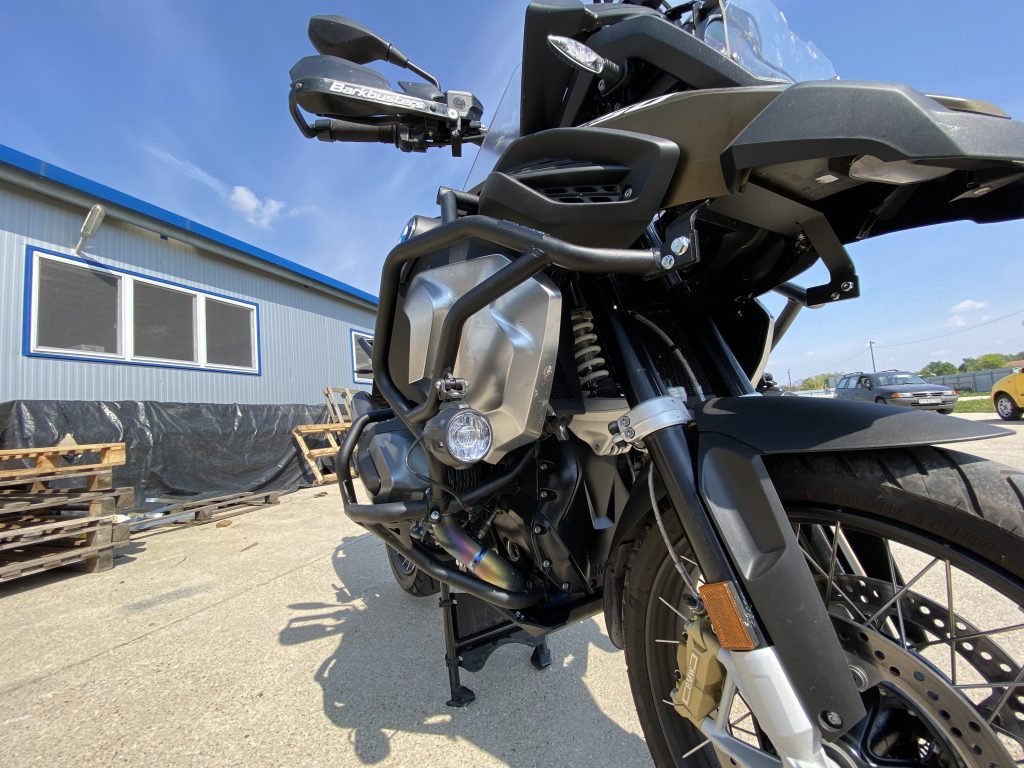 One bonus feature many 1250GSA owners will appreciate..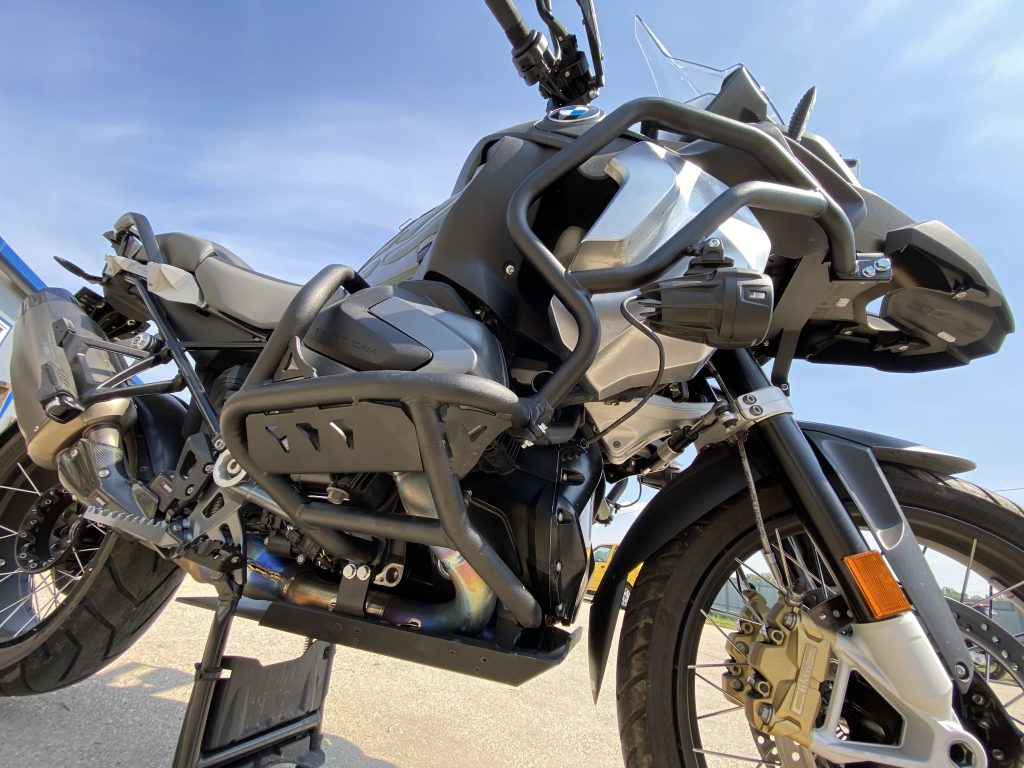 Integrated light brackets for original BMW fog/driving lights. 
This pretty much sums it up. It's been a small but fun project. We're excited to begin production and supplying our dealers and customers.